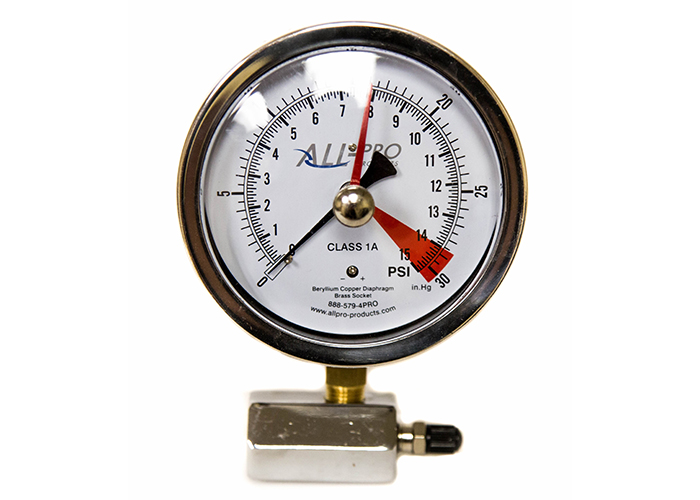 All-Pro Products first introduced the Precision Diaphragm Gauge in 2000. Since then, All-Pro has again set the precedent for dependable, quality gauges. Constantly searching for greater possibilities to improve gauge standards, All-Pro strives to be the industry leaders and innovators.
Recently All-Pro has upgraded the diaphragm gauge to include a new concave lens for quality improvement. The concave lens features:
- Stronger Design - less cracking of faceplates
- Will not allow dial face to flex and damage internal components
- Easier to Read
- Overall improved durability
In addition, the gauges still offer:
- Overload protection
- Styrofoam packaging
- Maintenance-free set hand
- Easy turn knurled knob
- Advanced overload protection
- Bilingual instructions included
- Certification also available

For more information on All-Pro gauges contact your Alliance Sales Rep today!