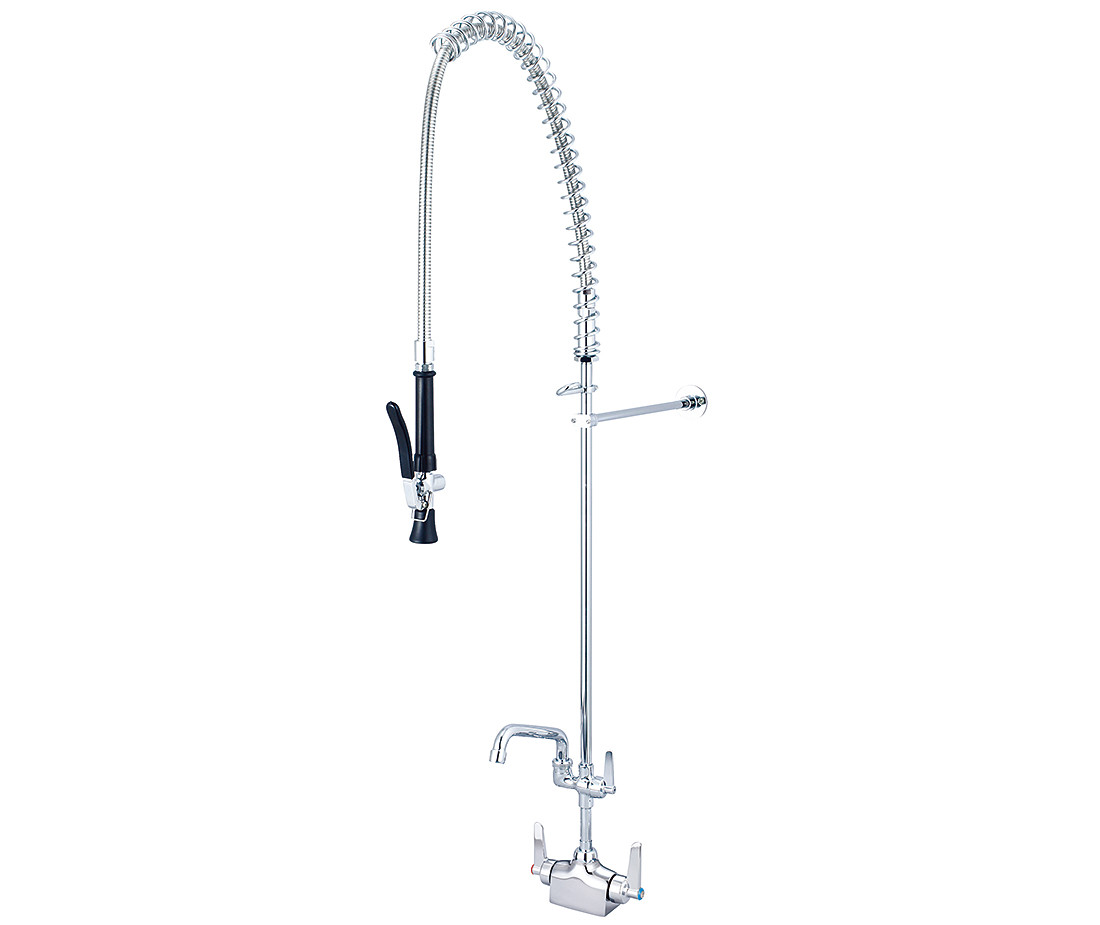 New, Ultra Durable Pre-Rinse Faucets from Central Brass Help Commercial Kitchens Conserve Water
LA VERGNE, TN – Central Bass Company introduces a Pre-Rinse Faucet for restaurants and foodservice establishments that reduces water usage, while providing extraordinary durability and performance. The new faucet delivers a water-saving 1.0 gallons per minute (GPM) flow rate and a high-performance 1.6 GPM flow rate is also available. The faucet is designed to last 1M+ cycles, which is 4 times the requirement for the EPA's WaterSense® certification.
The Pre-Rinse Faucet is comfortable to handle and easy to use. The chrome-plated brass handle with integrated clip holds the handle in the open position for ease of operation. A spring-style prerinse fitting offers 12" clearance from the mounting surface for superior maneuverability. Other options include an overhead swivel arm with an extended horizontal reach. An add-on faucet for water filling attaches near the base and can be fitted with numerous Central Brass spouts. Additional options include an ADA-compliant lever handle, color-coded indicators and vandalproof screws.
Benefits summary: • Efficient 1.0 GPM/High-performance 1.6 GPM flow rate • Durable – designed to last 1M+ cycles • PVC-coated handle for heat resistance • Retrofit riser kit available to attach pre-rinse to Central Brass or competitive faucets • Add-on faucet for water filling (numerous spouts available